8 Characters in search of an author
Coloured terracotta and fabric sculptures, 18cm x 10cm (approx.), created in 2013, ideal for hanging on walls.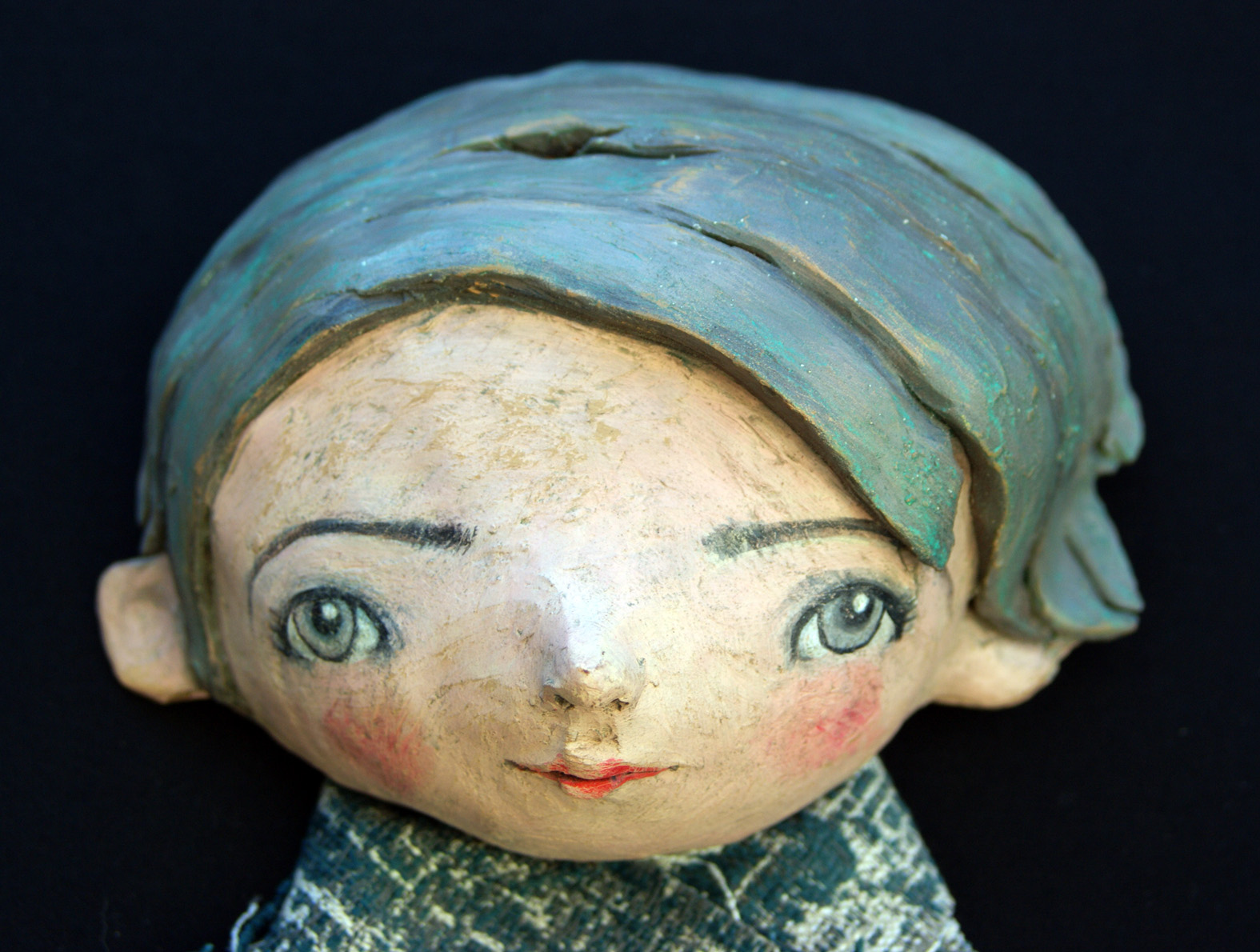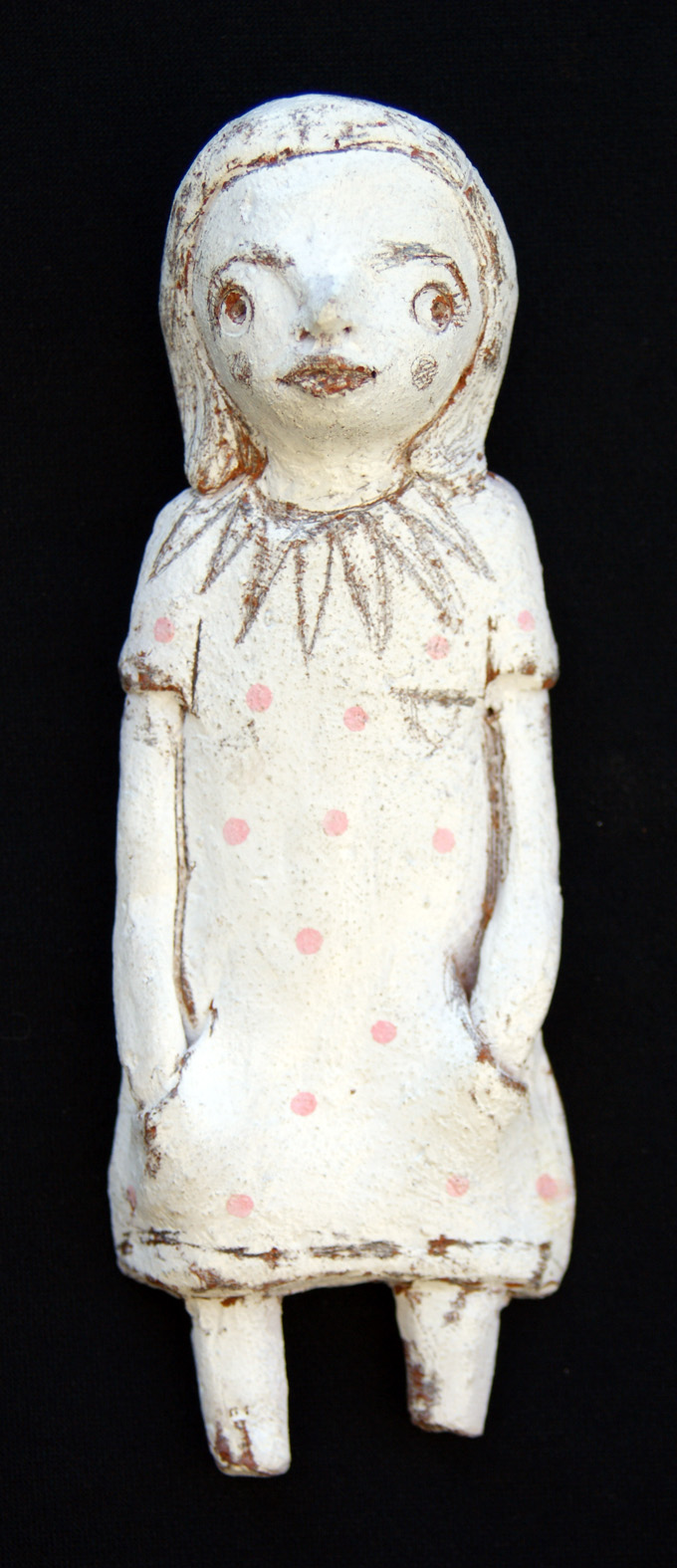 Glazed terracotta, 12cm x 12cm (approx.), created in 2013 to honour winter's whiteness.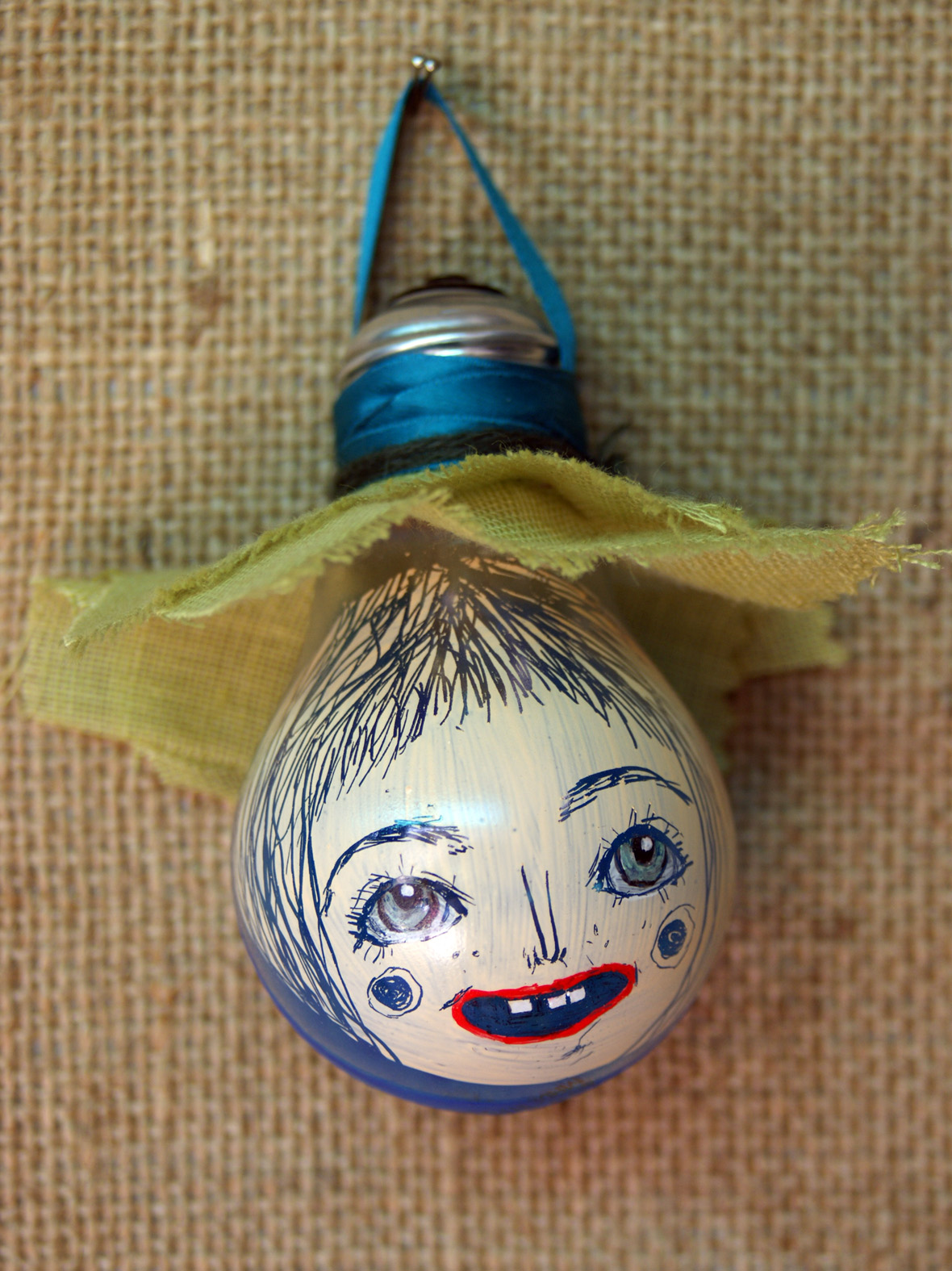 Hand painted recycled light bulbs, ribbons and laces. 10cm x 5cm (approx.), 2013. I had one of those light-bulb moments and created them. Ideal for hanging on walls or Christmas trees.